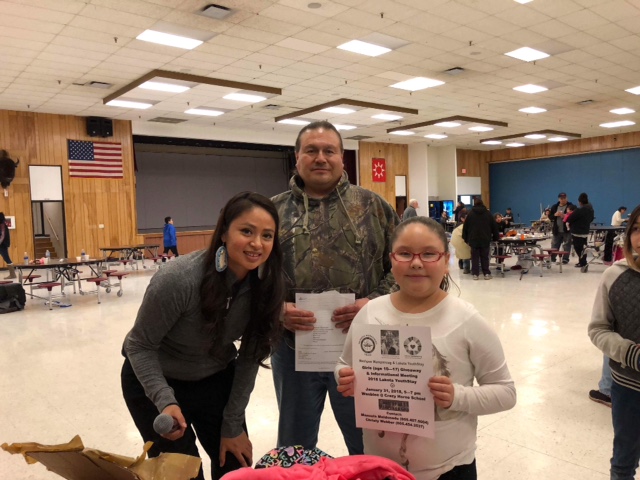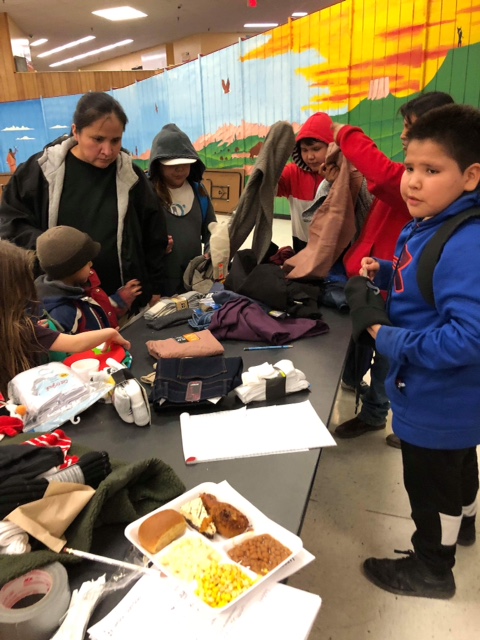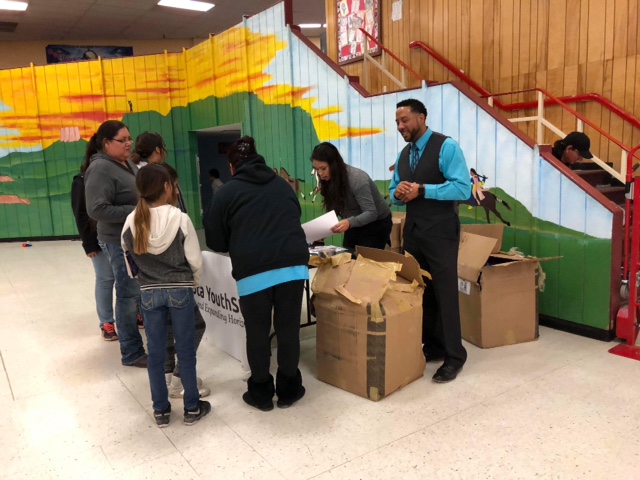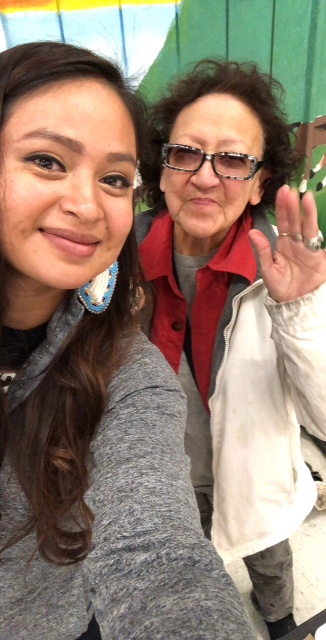 Thanks to a fundraising drive spearheaded by Little Miss Wampanoag Paris Widdiss-Hendricks, over $1,300 in items were delivered directly to tribal youth living on the Pine Ridge Reservation in South Dakota last month.
Paris and her Grandmother Donna Widdiss along with Desi worked directly with Christy Webber, who is a social worker affiliated with the Lakota Youth Day Program, to ensure the items were received by the right people.
Paris shared her thoughts on the fundraiser. "This was an awesome experience, even though it was a lot more then I expected, but it was all worth it to see the response and generosity of our community," said Paris. "I hope these gifts reach as many of the kids as possible and it helps to keep them warm."
The fundraiser was a large success thanks to the numerous items that were donated by many generous people within our community. Some of the items donated included games, backpacks, coats, blankets, pajama slippers, hats, mini heaters, body warmers and booties. The following is a list of people that contributed toward such a great cause.
Anne Foxx
Brittany Widdiss
Carlton Hendricks, Sr.
Catherine Hendricks
Cedtric Cromwell
Chief Vernon Lopez
Christopher Hendricks
Crystal Peters
David Pocknett
David Weeden
Deda Widdiss
Delrene Texeira
Desire Moreno
Donald Cash
Evelyn Fermino
Jamie Aylmer
Jim Pierce
Joanne Peters & Family
Jodi Newcomb
Judi Averett
Laura Miranda
Linda Costa
Marlene Lopez
Marnell Cash
Monica Swan
Paris Widdiss-Hendricks
Payton Widdiss-Hendricks
Rick Haynes
Robyn Tobey
Romda
Shirley Oakley
Stefanie Lopez & Jeremyah
Stephanie Tobey
Vanessa Rodrigues
Virginia DeBarros
Wayne Fernandes
Winona Pocknett
Paris sincerely apologizes if anyone's name was inadvertently left off the list of contributors or is misspelled. Please know your gift was greatly appreciated and thank you for making a difference in the lives of many Lakota children.