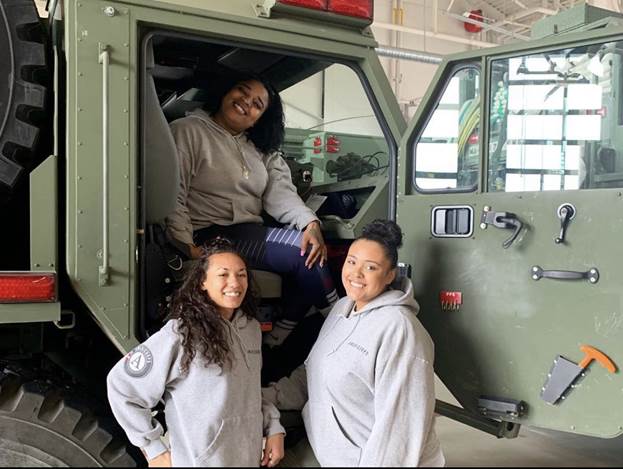 During the month of April some staff from the Mashpee Wampanoag Tribe Emergency Management Department, Natural Resource Department and AmeriCorps program participated in wildland firefighter training on Joint Base Cape Cod. Some of the tribal members also participated in a prescribed burn at the Mashpee Wampanoag Tribe's Holland Mill North burn unit located behind the Community and Government Center.
Mashpee Wampanoag Tribe, Emergency Management Director Nelson Andrews Jr. saw this is a huge success on many levels. "This controlled burn on our own land was a success and a historic moment," said Nelson. "To actually have tribal members assisting in a burn of this type, as this is the same practice that our ancestors used to help the environment and make the area safer for our people, made is a great moment. I'm excited for the future as we're now more prepared and on track to establish an official fire control unit of our own to help maintain and protect our lands."
The tribal burn team worked alongside the Mashpee Fire Department, DCR Fire Control and Northeast Forest and Fire Management and are planning controlled burns with these partners in the near future.